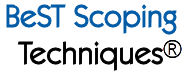 Q. How long do I have to complete the training program?

A. We give you a full year from the date of enrollment to complete the program.

Q. How long will it take for me to complete this scopist training course?

A. That is totally up to you. This is a self-paced training program. However, you could finish the course in about three to four months depending on other demands on your time.

Q. Can the scoping course be broken up or do I have to take the whole thing?

A. We feel that all elements of the BeST course are needed to make you a qualified and professional scopist. The training is designed to cover the basic skills that we believe anyone calling themselves a scopist should have before taking that first job. (Ask about adjusted pricing if you already know how to read steno.)

Q. Will I have access to the lesson material after I graduate?

A. Students are encouraged to download/print lesson material they may wish to save for their personal use. Graduates will have lifetime access to the trainers and valuable areas of the course that will be of continued benefit to them. This includes the BeST professionals leads board, reference materials, steno chart, Study Hall, CAT Training Center, practice files, etc.

Q. How much does the BeST course cost?

A. Click here for price information. This amount does not include the cost of a CAT system, although BeST students and graduates are eligible for reduced prices from many of the CAT vendors.

Q. How do I pay for the course?

A. You can pay by cashier's check, by credit card (VISA, MasterCard, or Discover), or by PayPal or PayPal Credit. Click here to sign up.

Q. Since the CAT system software is NOT included in the scoping course, will you help me choose the right software for me?

A. Yes. We will help you understand what factors to consider when making your decision as to which system to get. You will then make your purchase directly from the vendor. Some CAT vendors offer a discount on the price of their edit system to BeST students and graduates, but BeST does not benefit by your purchase of one system over another.

Q. Do you offer training on more than one CAT system?

A. Yes!

Q. Will I receive any course material in the mail?

A. Yes. The majority of the lessons will be downloaded from the BeST Scoping Techniques website, but we will send you a "welcome" package that will contain a book, a lesson plan, and other course material and study aids. This will be received by you about a week after receipt of your application and payment in full. There will also be a graduation package sent upon completion of the course that will contain your diploma, your marketing aids, and some goodies to help celebrate your accomplishment!

Q. Will I have to purchase a grammar book separately?

A. Absolutely not! We include Lillian Morson's English Guide for Court Reporters 2nd Edition as part of your lesson materials.

Q. Does the scoping course include practice files?

A. Yes, there will be files that you will work on throughout the scopist training course.

Q. Do you explain realtime theories in the course?

A. Yes.

Q. I heard something about surprises along the way. What's that all about?

A. Well, if we told you, they wouldn't be surprises! We will tell you, however, that they will be fun and will make you smile!

Q. Will I be able to talk with other future scopists who are also taking your scoping course?

A. Sure! You will be able to participate in a large on-line networking group so you can get to know your fellow BeST students and also other veteran scopists.

Q. How much can I expect to make as a scopist?

A. That will depend on many factors. First, will you be working as a scopist full-time or part-time? The average page rate is $1.25 and up (based on varying factors). It will depend on how quickly you can do the jobs and how heavy your workload is. A full-time scopist can make between $30,000 and $50,000 (or more!) a year.

Q. What background do you bring to this scopist course?

A. Cathy and Judy combined have over 40 years of scoping experience, and the BeST course also includes contributions from other recognized experts in the scoping field.

Q. Is BeST an authorized agent with any state vocational rehabilitation centers?

A. Yes! BeST is an authorized scopist training program with many vocational rehabilitation centers across the United States. Please check with us to see if your state has a contract with BeST. And BeST is the ONLY program that has been approved by SUNYAB (State University of New York at Buffalo)!





(Classrooms ~ Campus Directory)



Website by Best Scoping Techniques. All rights reserved.