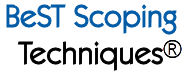 ** Cost of course: $2,500 **

---


Or Use Your Credit or Debit Card



(Address and ZIP must match what is on record
with your debit or credit card provider.)

If any of the fields aren't long enough
to put all your information,
just put as much as will fit.

* Indicates a required field.


(Classrooms ~ Campus Directory)



Website by Best Scoping Techniques. All rights reserved.