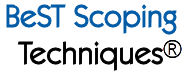 ---
TRAINING COURSE OVERVIEW
| | |
| --- | --- |
| Complete Course Price: &nbsp&nbsp&nbsp&nbsp&nbsp&nbsp&nbsp&nbsp $2500 | |
Section 1 - Learn to read steno, step-by-step lessons and practice transcripts. Sharpen grammar and punctuation skills (includes Morson's English Guide for Court Reporters book). Familiarization with medical and legal terms, what reference materials are essential, how to do research via the Internet.

Section 2 - Learn to edit, save, and email jobs. Learn what RTF and ASCII files are and when to use them. Learn the basics of your PC and Windows. Select, purchase, and become familiar with a CAT (computer-aided transcription) software system. (The cost of a CAT system is not included in the price of this training course, but many CAT vendors offer a reduced price to BeST students.) Practice transcripts in both CaseCATalyst and Eclipse to learn formats and basic elements.

Learn CAT tips and tricks in the "Up To Speed" training modules for CaseCATalyst and Eclipse. Step-by-step training videos for both CaseCATalyst and Eclipse to help you quickly become proficient on whichever software you select.

Section 3 - Learn to organize your scoping business: client preferences, income/expenses, scheduling your work, pacing yourself, when to say no, when (and where) to ask for help. Invoicing your clients and getting paid. Marketing your scoping skills - where to advertise, what to say to reporters. To help you succeed, BeST will provide you with a starting supply of business cards and a custom web page to actively advertise your services on a continual basis, and work leads generated from our website at ReporterSupport.com.



(Classrooms ~ Campus Directory)



Website by Best Scoping Techniques. All rights reserved.