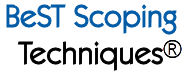 Reporter Feedback



---


About Cheri: I'd give up my wine b4 I'd give up my Cheri! She relieves stress better than any bottle of Bordeaux. While I'm stuck in court with litigants who love to hear their own voice, Cheri is in the background working away on that expedited order or building a word list in SearchMaster for the daily copy trial I signed us up for; reading Eclipse Tech Tips and figuring out how she and I can use division intervals and Dropbox to stream wave files to her instantly. I love the dictionary notes she leaves me on my job dix so I know quickly if it should be added to the main dix. The lunch-hour phone call from a stressed out secretary needing a transcript produced "right now" doesn't stress me out...I just call Cheri. In her very calm voice she says, No problem, just put it in Dropbox. And POOF, before you know it a printable transcript appears in my finished folder. I give it a quick look (not much, she's got it in tip-top shape), proudly affix my name to it, send and bill it. Ahhhh, better than a glass of Merlot. So, Cheri, thanks to your work ethic, I don't have to give up my wine after all. I can actually enjoy a glass (or 3) with my husband at the end of the day, or attend one of my kids' ball games. Cheers to you.

Molly Clayton, RPR, FCRR Federal Official Reporter Southern District of IL

My name is Kate, and I have been a freelance court reporter in a big city for about ten years now. Due to the overwhelming amount of work that I was receiving five years ago, I decided to hire a scopist. As a freelance reporter, I report everything from slip-and-falls to medical. As a result, I contacted Cheri Allan, and she has been with me ever since. I know I can count on Cheri to do a great job and return the transcript in a timely manner. She has done everything from dailies to expedites to regular deliveries and has shown time and time again that she's the best in her business. I am proud to put my name on a transcript that has been scoped by Cheri. I would highly recommend Cheri Allan, as I consider her a model scopist who has always provided consistency and has delivered all expectations. I am very lucky to have her as a friend and an employee. Kate K. (Philadelphia)

To contact Cheri Allan for scoping assistance:
Cheri Allan

---

Sandy Hockenberry certainly was given good training. I was amazed at your homework program for scopists. I think by having homework assignments it gives the scopist an idea of what the job can be like. Sandy is now doing work for me and about three other reporters at this point. I went to a seminar in Harrisburg and passed her name around, and she is doing work for somebody in the Philly, Pa. area. I was also impressed that she got Eclipse through your program. Sandy turns jobs around very quickly and efficiently.
Donna

To contact Sandy Hockenberry for scoping assistance:
Sandy Hockenberry


---

I just wanted to write and say how happy I am with the work that Margo Hanner has done for me. Not only is she a great proofreader/scopist, she is a very good, trustworthy person. Whenever I do something wrong, she can quote me the rule for what I did, but then give me the choice of how I personally want to handle it. She also remembers my personal choices with punctuation, etc. Her turnaround time is great. She always gets me my work back when she says she is going to, which really helps me plan out my schedule and timeframes. I would highly recommend Margo to anyone looking for help. Feel free to contact me for any further information or questions.
Heather White, RPR

To contact Margo Hanner for scoping assistance:
Margo Hanner


---

(Written about Maureen)
I would only have positive feedback. I think she is very concise and has excellent turnaround time. I am now spoiled beyond belief. Having to listen to these deps a second time and then proof read them is just too much!
Judy

To contact Maureen E. Scorsone for scoping assistance:
Maureen Scorsone

I can't imagine ever being able to do this work without having taken your course. You gals are terrific!
Maureen E. Scorsone


---

(Written about Larissa)
Thank you for all your help. I couldn't do without your fantastic editing and proofing skills. I know I do mostly workers' compensation, which can be tough at times, but you've made my job a lot easier. My family and I thank you.
M. Nemec

To contact Larissa for scoping assistance:
Larissa Walker


---

(Written about Jenn)
Nice job on that! I read (the file) - you did an excellent job. I'll be mailing out a check Wed. in payment of your invoice. Let me know if you would like another job to work on. Thanks.
Nancy

To contact Jenn for scoping assistance:
Jenn Page


---


Tirzah has done an excellent job on the transcripts that I have sent her. After I let her know a few of my personal preferences, she did the job just like I would have done. Thank you again for putting me in touch with her. Right now I am caught up, but when I need some help again I plan on sending work to Tirzah if she can fit me in her schedule.
Mallorie

To contact Tirzah for scoping assistance:
Trizah Harper



---

Judy and Cathy, I responded to the reporter who posted an ad through you that she needed an interim proofreader while her regular proofreader was out of town. I wanted you to see a copy of her response to my work and to thank you again for the good training and support I received from the two of you.
Feliz Crain

Feliz, Thanks for the great corrections! I must tell you, I used you and another girl for the same case, different witnesses. Since I'd never used anyone but my own proofer, I wanted to try two different people. And you did a tremendous job, much better work!
Pam

(Written about Feliz)
Thank you sooooo verrrry much for teaming me up with Feliz. We're a great match! I cannot tell you how pleased I am with her! The quality of her work is excellent! I cannot believe she's not been scoping long, she's far too professional and accurate to be a "newby." Thank you for taking special care of me, you've really helped make my life easier. Words cannot express how grateful I am and humbled that you-all are so willing and eager to bend over backwards to help me, a total stranger. Of course, when Feliz and I "met," we became fast friends. immediately, so it seems "stranger" isn't really a good description.... Again, thank you from the bottom of my heart.
Dorothy J. Lewis, CCR
CHANDLER and HALASZ, INC.
Registered Professional Reporters

To contact Feliz for scoping or proofreading assistance:
Feliz Crain


---

I have been working with Susan Rojo for two years and find her to be a more than competent, professional and accurate scopist. I can always count on her to get the job done correctly and on time. Since my first contact with her, I have increasingly sent her more and more work, and now I count on her to scope all my transcripts. She has made every effort to be available when I need her and is always eager to receive more work. I highly recommend Susan Rojo for any scoping, editing or proofreading job. Please feel free to contact me for further information. I would be happy to explain Susan's exceptional service in more detail.
Laura Thornsberry
Thornsberry Reporting

To contact Susan for scoping assistance:
Susan Rojo


---

Wow, love the ReporterSupport.com site! We found all the help we needed thanks to you and your graduates. Thanks.
Molly B.


---

Dory is the BEST scopist I have encountered. I've worked with about 4-5 over my 20 years in this business. The main two reasons I enjoy working with Dory is because of her dependability and her accuracy. In this line of work, you need to hear from your scopist quickly whether they are available to scope a job for you. I have found her to be easily accessible and I get a quick response. She is also quite thorough in her scoping. She regularly researches and locates spellings that I even had wrong. She makes recommendations in a respectful way and she is flexible to work with. Honestly, I don't know what I will do if she ever leaves this profession because there is no one who compares to her professionalism.

Tari Kramer
To contact Dory for scoping assistance:
Dory Goddard

---

(Written about Ginny)
I'm rushing right now cuz I have to catch my train, but I touched base with my scopist last night and she emailed me back right away. Her name is Ginny Lee Bair. I had used her on a HORRENDOUS Chinese job, and she was phenomenal…. she is very, very diligent. She has been incredible for me. She is worth every penny, in my opinion. She is very, very thorough.
Dina

To contact Ginny for scoping assistance:
Ginny Bair

---

Thank you so much for finding sending me three VERY qualified scopists so quickly to assist with my daily copy trial. What could have been a nightmare was a piece of cake. All three scopists were professional and worked like a well-oiled machine. I was in good hands the entire time and could focus on writing while they handled getting the files done. ReporterSupport.com was a blessing and BeST graduates are awesome!
Annette


---

(Written about Lisa)
We have been working together now for about four years. I have always enjoyed working with Ms. Urso. She produces wonderful transcripts for me, and I will continue to use her. I have done dailies with her. She's always on the ball and spends the time to research names, always flags things for me to check. I will continue to use her for future work.
Frederick Weiss Certificate of Merit California Certified Shorthand Reporter

To contact Lisa for scoping assistance:
Lisa Urso

---

Wow! I contacted ReporterSupport.com at 12:30 in the morning because I was completely overwhelmed with the amount of transcripts I had piling up. A REAL person got back to me within five minutes! Don't those people ever sleep? She promised me she'd send out an SOS for help and I should have qualified scopists contacting me the next morning. I was thrilled when I put in touch with an amazing scopist and proofreader the very next morning. I was even more excited to find out they were both fully qualified and professionally trained by Best Scoping Techniques. Thanks, ladies!
Lisa W., from cooooold Ohio

---

I had a six-week daily copy trial on the books and was a bit freaked out at the thought of trying to coordinate a team of scopists and proofreaders to help me pull it all together. One call to BeST Scoping Techniques and I had an AWESOME team of three scopists and two proofreaders to help me get through each day. I knew that while I was writing, the team was working like Oz behind the curtain making me look like a wizard! The attorneys were blown away with how quickly the file was done at the end of the day. I can't thank you enough for training your students to be able to do such great work under pressure. God bless you all.

Karrie S., Maine RPR



(Classrooms ~ Campus Directory)




Website by Best Scoping Techniques. All rights reserved.